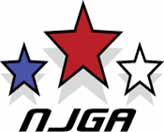 National Junior Golf Associatio
Schedule
Website
Members
The National Junior Golf Association (NJGA) has been in operation since 1999 providing affordable and competitive junior golf tournaments to members and guests. Boys and Girls ages 7-18 are permitted to play and allowed to have caddies age 18 or older. The playing area covers the United States of America, Central America, and South America. The NJGA tournaments are held at some of the best courses in the world year round including North Carolina. The NJGA hosts over 70 junior events every year.
The biggest event of the year is the NJGA National Championship. This three-day event is played on the sunny beaches of Myrtle Beach, South Carolina. The day before the three-day tournament begins, is an annual father and son tournament. This is one of the best junior events in the world.
Note: Caddies are permitted.
Membership Information
$179 – per season